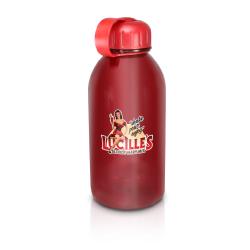 Shaker / Mixer
Red Lucille's Shaker / Mixer at this point does not have 4 color logo only back logo.  We are trying to find new vendor to do 4 color.
not rated
$10.00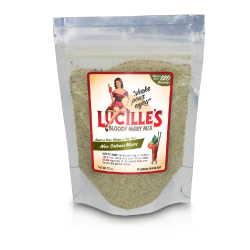 New Orleans Nippy
Mardi Gras meets Delta Blues in our Nippy mix, with intensity and a little sizzle. If you like your Bloody Marys spicy, this is your Lucille's. And wait until you taste what she does for seafood, stir frys, and pork.
not rated
$7.00–$40.00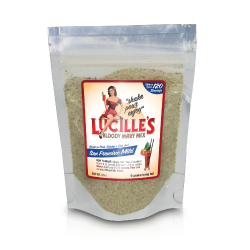 San Francisco Mild
With a taste as cosmopolitan as the "City by the Bay," our Mild mix makes a crowd-pleasing Bloody Mary. Or try cooking with Lucille's Frisco style, with a dash of Mild mix in meat dishes, pasta and appetizers.
not rated
$7.00–$40.00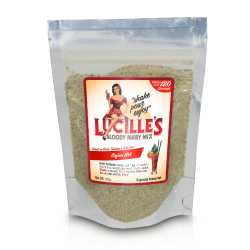 Cajun Hot
Taking a cue from the culture that gave the world Tabasco© sauce, Lucille's Cajun Hot mix cranks the heat way up. Peppery on the palate, Cajun Hot will reliably heat up your Bloody Marys. Capture the signature flavor of Southern Cajun cuisine with Lucille's in the kitchen and in your barbecue rubs.
not rated
$7.00–$40.00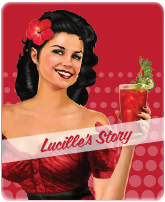 Our Story
"One night at a weekend card game, Lucille asked her good friend Diane to her a drink …"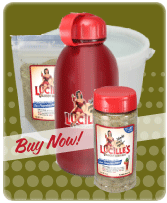 Buy Now!
Take Lucille's home – or take her out and show her off in your restaurant or bar.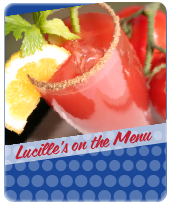 Find Lucille's Near You
Order up a Lucille's Bloody Mary at an establishment near you, or buy our mix locally to make your own cocktails.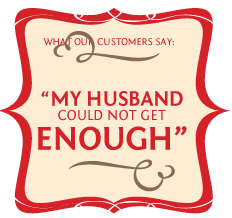 Testimonials
My husband and the guests a the New Year's Ever party we attended LOVED the Bloody Mary Mix!! Will definitely order more when needed!!!! Thank you for putting in on LimeLight Deals!!
Hit of the New Year's Eve Party!
It's the perfect blend of spices! Makes a great Bloody Mary Mix, Red Beer or just perfect for BBQ
Lucille's Bloody Mary Mix is the perfect blend of spices

I honestly never heard of a dry spice mix that was specially formulated for Bloody Mary cocktails. I've seen liquid mixes and have sampled a few Bloody Marys over the years.
But that wasn't what interested me. People were using these spice mixes in food recipes!
I'm a professional cook and…
Lucille's spiced up my cheese dip!
My wife uses Lucille's Bloody Mary Mix with most of her dinner recipes, but one of the best ways I've had it was on my eggs in the morning for breakfast! Eggs over easy sprinkled with some Lucille's Cajun hot, served with chopped bell peppers and sprinkled with cheese…
Breakfast made with Lucille's
RoseMarie,
OMG!!! Great product. Lucille's Cajun Hot Bloody Mary Mix makes a tasty spicy Bloody Mary + great oyster shooters, working on a recipe to use Lucille's New Orleans Bloody Mary Mix to season fried Oyster, Clam and Shrimp Po-Boys and the Lucille's San Francisco Bloody Mary Mix dry…
Clam & Shrimp Po-Boys with Lucille's Cajun Hot Bloody Mary Mix Dry Spices
Hi Rose Marie and Gary!!
Just want to tell you how much I enjoy using Lucille's Bloody Mary Mix (San Francisco Mild) as a marinade for chicken and pork tenderloin. I mix it with olive oil and marinate the meat for 3 to 4 hours before grilling it. …
San Francisco Mild marinade for chicken & pork

Lucille's Bloody Mary Mix is so simple and easy to use. I find myself cooking with it more then any other spice! My family has also taken a liking to it and they are now enjoying Lucille's Bloody Mary Mix and telling all their friends about it! Awesome product!!
My favorite spice to cook with!

Your Lucille's Bloody Mary Mix dry spice blend was all it's advertised to be and then some on my baked Chicken Thighs … I haven't eaten chicken skin for years but I gave it a try and I couldn't put the skin down. It was that good!
I found it…
WOW! … Scrumptious Flavor Profile

I Love the Bloody Mary mix! Congratulations on a wonderful blend. It is so versatile. It's a drink and compelling balance in my spaghetti sauce!!! I look forward to incorporating this into one of my dishes and testing the waters!
Thanks again! Great work and continued success!
Congratulations on a wonderful blend

I want to thank Lucille's for coming up with one of the best rub/blend I've had in a long time. I put it on all kinds of meats but just last week I had it on a Striped Bass I caught in the California Delta and then put it…
One of the Best Rubs/Blend

Made some crispy chicken wings on the Rib-O-Lator using Lucille's Bloody Mary Mix San Fransisco mild and New Orleans Nippy seasoning … they tasted fantastic!
Lucille's Rib-O-Lator Chicken Wings