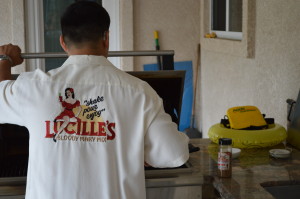 Yesterday we had the pleasure of enjoying Father's day with majority of the immediate family here at the DuQuette household. It has become a rare occasion due to busy schedules and some of us living in different cities. We spent time swimming, catching up and of course grilling with Lucille!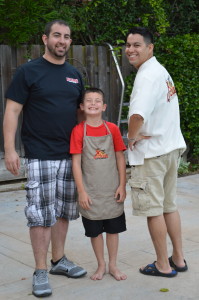 We grilled chicken wings with Lucille's San Francisco Mild and chicken thighs with Lucille's New Orleans Nippy(view recipes on the recipes page or allrecipes.com).

A little something to satisfy everyone's taste buds and by the end of dinner there wasn't much left over! Share your favorite Lucille's recipes with us on the testimony page. Cheers!