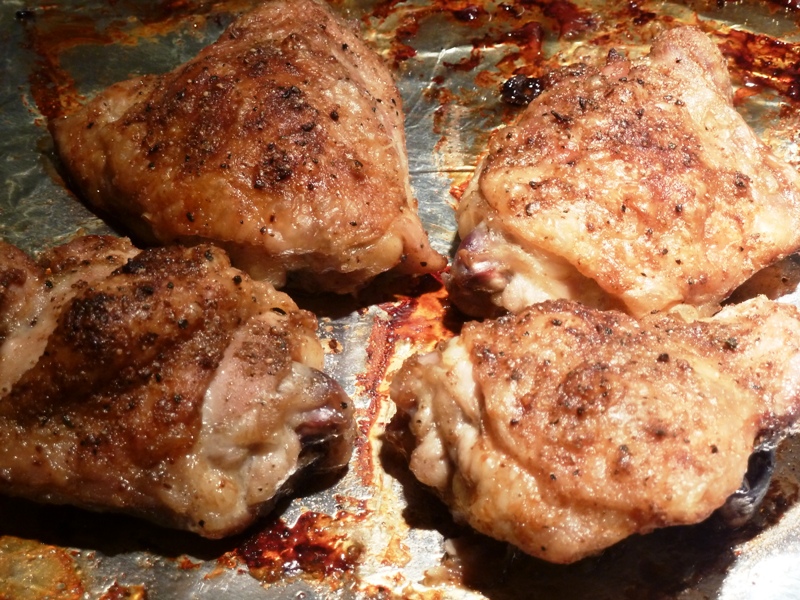 Why not spice up your next dinner entrée with Lucille's Baked Chicken Thighs. With the present increasing costs on everything, chicken is still a great bargain and who doesn't enjoy the flavors of poultry dark meat?  Although dark meat contains more fat than white meat, it's not as big a difference as you might think and it's this extra fat that gives it its juicy texture.
White or dark meat, chicken is nutritious and an excellent source of protein, niacin, phosphorous, B6, B12, Vitamin D, calcium, iron and zinc. Any way you slice it, chicken is good for you. So go ahead and add a little dark meat to the menu. It's more nutritious and is lower in saturated fats than salmon, and leaner than sirloin steak, pot roast, hamburger, beef tenderloin, pork chops, and ham.  It will also save you money. You can't beat that!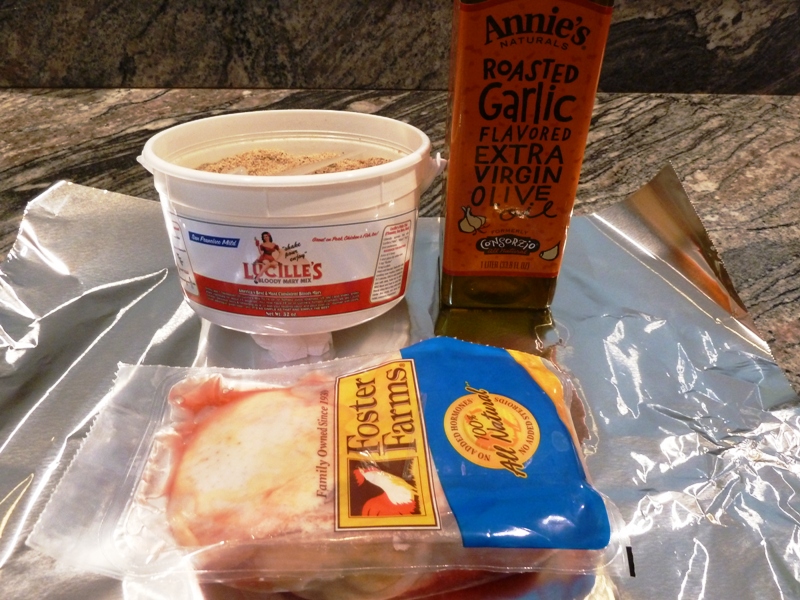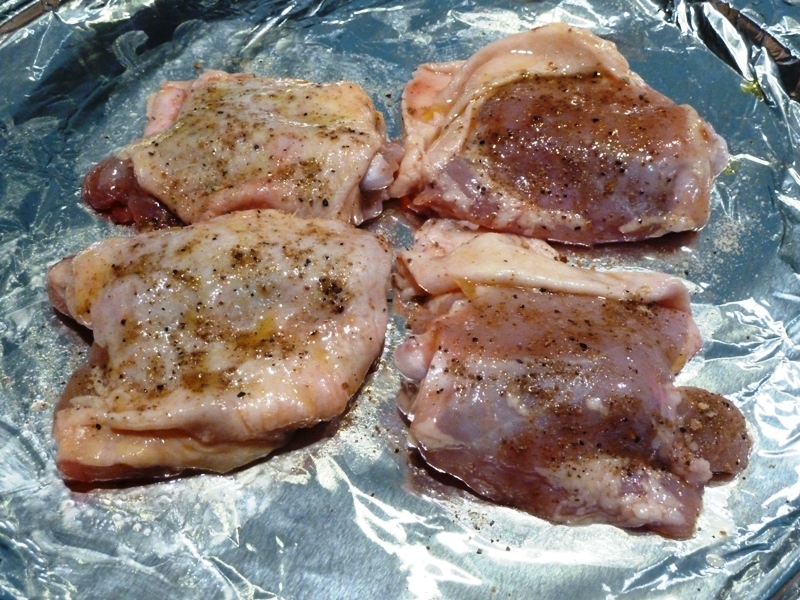 Trim the chicken thighs of excess skin and fat under the skin.  Seasoning just the skin does nothing for the actual chicken meat and is a common procedures called for in many recipes.  I suggest that you not only season ON but also UNDER the chicken skin for best results.  Especially since many people are choosing to not eat chicken skin anymore.
Peel the chicken skin back, as shown above, and lightly rub Roasted Garlic Extra Virgin Olive Oil on and under the skin.  Season the chicken with Lucille's San Francisco Mild, replace the skin, and also season the skin.  If you prefer to kick it up a notch, like chef Emeril Lagasse would say, use New Orleans Nippy or Cajun Hot !!
Wrap the chicken thighs in plastic and refrigerate for 3-4 hours.  Preheat the oven to 350ºF and bake the chicken for 45-60 minutes until the internal temperature reaches 180ºF,  Allow Lucille's San Francisco Mild baked Chicken Thighs to loosely rest under a foil tent for 5 minutes before serving.