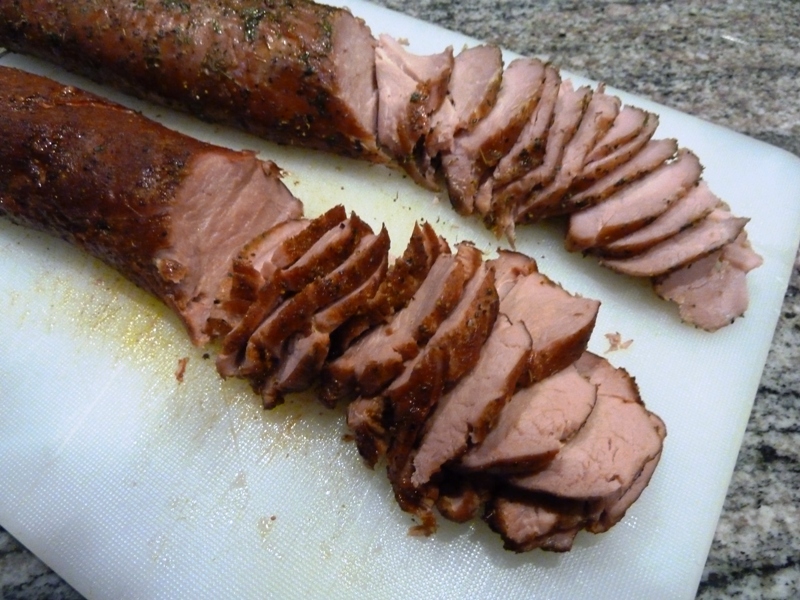 It doesn't matter what your favorite Lucille's Pork Tenderloin Rub is cause they're all wonderful on cuts of pork.  Yes, you can use Lucille's Bloody Mary Mix for a great Bloody Mary cocktail and seasoning your protein.  The best of both worlds!
Whether you're a novice or expert, smoking, grilling, or baking the tenderest cut of Pork, the Tenderloin, is easy.  Most tenderloins come packaged in a quantity of two. You'll find the tenderloin to be relatively lean but there will probably be some silver skin. Remove the silver skin and excess fat before seasoning and proceeding.
Rub the pork tenderloins first with Extra Virgin Olive Oil before applying a liberal amount of Lucille's Bloody Mary Mix dry spice blend.  Let yourself go from mild to wild – San Francisco Mild, New Orleans Nippy, or Cajun Hot.
Wrap the seasoned tenderloins in plastic wrap and refrigerate overnight.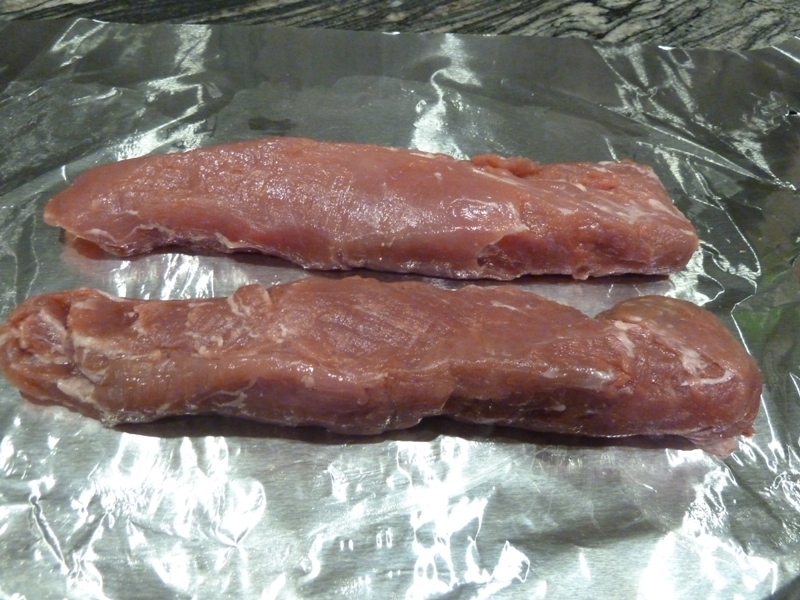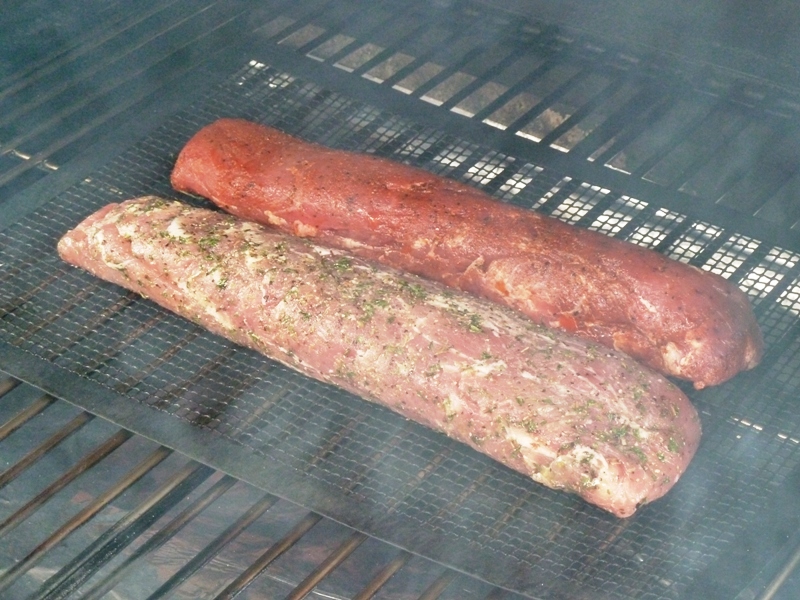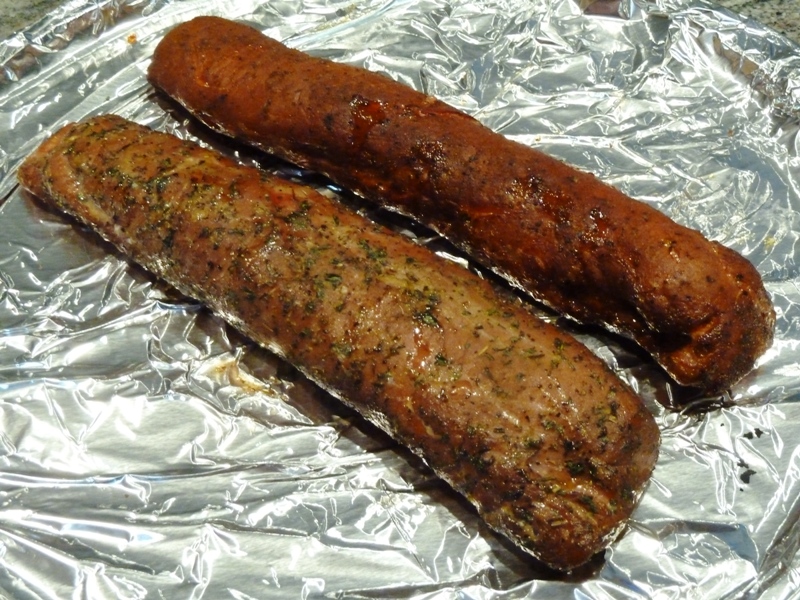 Hickory was made for pork and when smoking a pork tenderloin I recommend maintaining a temperature of 225ºF until the internal temperature of the tenderloin reaches 145º – 150ºF.  Note that the new USDA guidelines now recommend that pork is cooked at an internal temperature of 145ºF and no longer needs to be taken to 160ºF.
While using a Wood Pellet Smoker-Grill achieves the greatest results you can also use this recipe in your charcoal/propane grill, etc. as long as you maintain a set temperature.  Allow the Lucille's Pork Tenderloins to rest loosely under a foil tent for 15 minutes before slicing against the grain and serving.
Pork Tenderloins smoked at 225ºF will take about 2½ hours to reach an internal temperature of 147ºF.  Remember to use cooking times for planning purposes and to always use an accurate meat probe.
The results were scrumptious … the Pork Tenderloin had a wonderful light hickory smokey flavor along with the flavor profiles provided from the use of Lucille's Bloody Mary San Francisco Mild Mix … but the crème de la crème is the tenderness of the Pork Tenderloin.  So tender that you can easily cut it with a fork!!